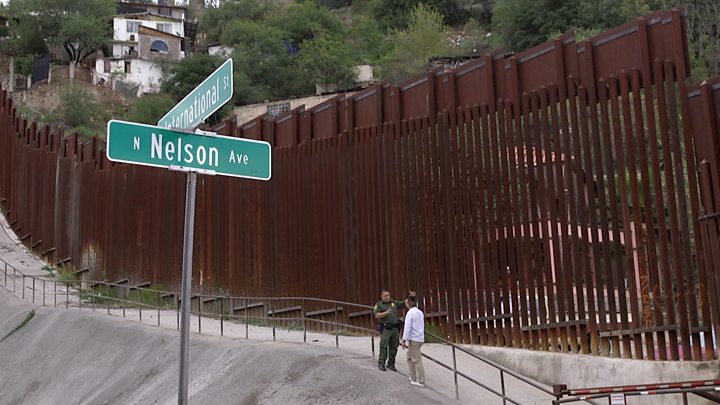 "We gotta get outta here!" cries Agent Daniel Hernandez of US Border Patrol.
Moments earlier a hurled rock from over the fence whacked the tin roof next to us with an almighty thud. Its target: Agent Hernandez, my camerawoman and yours truly.
"You gotta limit your exposure when you're there by the International Fence, you know," says Agent Hernandez, once we're safely back in his truck.
I do now.
We are in southern Arizona at the Nogales Border Crossing checkpoint.
While President Trump demands a wall costing several billions of dollars, and the Democrats suggest technology would be better suited to the job, we…
Get The Full Story (Credits:) "BBC News"