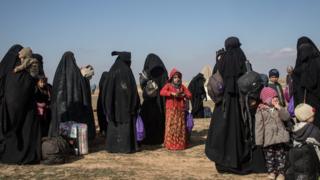 US-backed fighters in Syria say they are meeting fierce resistance as they attack the last enclave held by Islamic State (IS) militants in the country.
A spokesman for the Syrian Democratic Forces (SDF) told the AP news agency "the most experienced" jihadists are defending their last stronghold.
Two years ago IS controlled large areas of Syria and Iraq.
But they are now confined to a tiny pocket in Syria's eastern province of Deir al-Zour, near the Iraqi border.
On Saturday, after a…
Get The Full Story (Credits:) "BBC News"