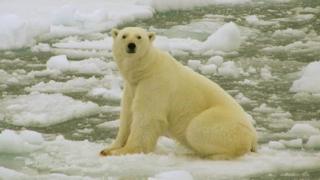 A remote Russian region has declared a state of emergency over the appearance of dozens of polar bears in its human settlements, local officials say.
Authorities in the Novaya Zemlya islands, home to a few thousand people, said there were cases of bears attacking people and entering residential and public buildings.
Polar bears are affected by climate change and are increasingly forced on to land to look for food.
Russia classes them as endangered.
Hunting the bears is banned, and the federal environment…
Get The Full Story (Credits:) "BBC News"