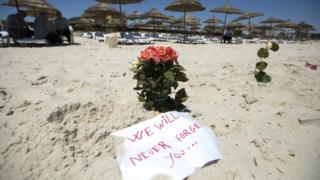 Seven jihadists have been sentenced to life in prison in Tunisia over attacks at a museum and a beach resort in 2015.
Sixty people, mostly tourists, died in the two attacks and many were wounded.
Some of the many defendants received lesser sentences and 27 were acquitted. Prosecutors plan to appeal.
The first attack, at the Bardo Museum in Tunis in March 2015 killed 22. Three months later, 38 tourists, most of them British, were shot dead at Port El Kantaoui, near Sousse.
The so-called Islamic State group said it had carried out the…
Get The Full Story (Credits:) "BBC News"